How to convert PNG to word online for free?
How to convert PNG to word online for free?
PNG to word conversion is rising as PNG is a standard format for images and graphics. While it is great for viewing and sharing content, extracting text from png images is a hassle. One easy way to convert png to editable word format is to use png to text converter.
In this blog, we'll explore the various ways to convert PNG to DOC and discuss some tips to make the process smooth and hassle-free.
Now, why would you need to convert png to docx?
First and foremost, png images are not editable. You would need photo editing software which is not a great choice for beginners, and it's a complex solution for just extracting text from pictures.
Png is not editable, but a word document is. Sharing information in word document format makes it easy to collaborate. Converting the PNG file to a Word document will enable you to extract and edit the text directly rather than having to retype the entire document. This can save you a significant amount of time and effort.
---
Convert any images to text format instantly using PNG to word converter. Try it for free.
---
3 ways to convert PNG to word for free
We will see 3 ways to convert PNG to word easily:
Manually typing the text from the image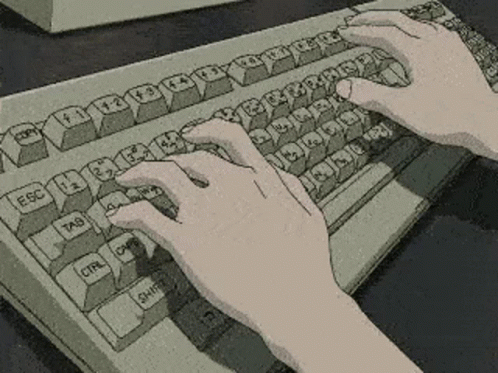 Got a png image with small text? Instead of finding solutions, you can simply type the text from the image if it's not more than 5-10 lines. It's the most practical way to extract text from png images, and it's the best solution when you work with a very less volume of images.
Open the PNG image
Open a word file
Place them side by side and copy text from the image to the word file
This is a simple way to convert images to text but if you're using it regularly for a large volume of images, know that this process is error-prone.
Using PNG to Text converter
If you've got PNGs with a lot of text, using a png to text converter could be a good idea. But you don't always have to pay for expensive software. Here's how you can use an image-to-text converter to extract text from png:
Open Nanonets' image-to-text converter tool
Upload your images and click convert
A text file is downloaded automatically
Automated image to word converter
As a business, you might receive a lot of business information in the form of images or icons, mainly in PNG format. Instead of storing them as images, it would be beneficial to convert pictures to text to convert them into a searchable database.
Platforms like Nanonets, a powerful AI-based OCR software that can extract text from images with over 98% accuracy, saving you time and hassle.
Getting started with Nanonets is easy.
First, create a free account, then log in and select the type of document you want to extract text from.
You can create a custom model if the document type is unavailable.
Next, upload the images and wait for the platform to extract text.
You can preview the extracted text to ensure accuracy before exporting it as a Word, Text, or CSV file.
Overall, Nanonets is an excellent solution for anyone needing to extract text from images quickly and accurately, whether you're working with receipts, invoices, or any other document type. It can also recognize documents and classify documents easily.
Nanonets is used by 10,000+ users to extract data from 30M+ images and documents annually and is appreciated by users for high accuracy and time savings.
So, if you need convert any images to text format instantly, start using Image to Text converter. Try it for free.
---
FAQs
Can you convert PNG to DOCX?
Yes, you can convert png to docx files using Nanonets png to text converter for free. Upload your png image to the platform and click the convert button. In a few seconds, your text file will be downloaded automatically.
Can I convert the photo to DOCX?
Yes, you can convert a photo to DOCX using a Nanonets image-to-text converter. All you have to do is upload your picture and wait for the conversion. Once done, it will be automatically downloaded as a text file which can be opened in word format.