What is document archiving & how to automate it?
What is document archiving & how to automate it?
---
Opt for a smarter document archiving process with no-code workflows in 15 minutes. See how it works with a free product demo from our automation consultants.
---
Document archiving is the process of storing documents that are no longer in use now in secure storage.
A mid-size business deals with 10,000 documents every year. Keeping track of them manually is a big ordeal.
Fortunately, document archiving helps in clearing the clutter. By properly categorizing, digitizing, and indexing documents, document archiving helps businesses locate documents even after years because you never know when you need them. Think, audit, references, or anything else.
Let's take a look at document archiving and how to optimize the document archiving process so you never lose a document, ever.
---
What is Document Archiving?
Document archiving is the process of storing documents that are no longer in use now in secure storage.
These are fixed documents – documents that can't or shouldn't be changed or edited – that are not accessed or used regularly. Archiving inactive papers is essential for legal or compliance reasons or in case they are required for an audit. As such, archived papers need to be effortlessly retrievable, even if they are not positioned in regular usage.
Documents that are dynamic and utilized in the day-to-day systems of a business are not a good fit for archiving – they require to stay in active use. (For all those documents that you do not need to archive? Shoot them away when you are done with them)
You can archive both digital and physical documents.
Many institutions prefer to digitize paper documents into an electronic archive. Because storing electronic documents in the long term is easier and saves costs.
So, some institutions have hybrid archives that comprise both digital and physical documents.
---
See how you can save 80% of your costs with the Nanonets document archiving platform.
Get a free product tour or start your free trial.
---
Different ways to archive documents
When it arrives to archiving documents, there are three major storage solutions: physical archiving, electronic archiving, and scan-on-demand storage. Let's see a summary of each of them.
Physical Archiving
Physical archiving is essentially paper storage.
It is when you archive your documents by documenting them away or spending an off-site secure storage capability like a storage vault to stock them for you. It is widespread practice for large industries that require retaining a paper trail of non-mission-critical documents.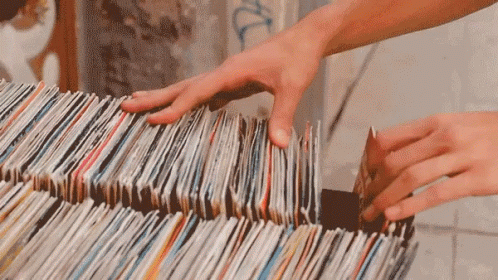 Electronic Archiving
You can also digitize your documents and store them in the digital cloud or on-premise storage. The benefit of digital storage is that it conserves a lot of space. You do not require any physical space to stock your document—everything is saved in the cloud.
Document digitization software, like Nanonets, extracts information from the documents and stores it in your database.
Nonetheless, this is not for everyone. Many industry owners like conserving physical copies and don't move their document archives to cloud storage for security reasons.
Scan On Demand Storage
Scan-on-demand is the best of both worlds. It is a solution in which a corporation will stock your paper documents for you off-site but inspect them and mail you a digital copy upon invitation.
This creates a good choice for industries that want to store a massive amount of documents off-site but may occasionally require access. Nonetheless, scanning on demand is more costly than normal paper storage as you are spending for an additional service.
---
Physical vs. Electronic archiving
Retaining a physical document archive needs both money and time and takes up valuable physical space, either in your job or at a 3rd party storage assistance. (It amounts to $20 to file per paper document.)
While archiving documents electronically is both cost and time-efficient and takes up nearly no physical space.
You can gain several benefits from restoring physical documents for storage in an electronic document archive. These comprise:
The archive is stored electronically, so it takes no physical space (no more filing closets and bankers' boxes!)
Facilitates quick keyword searching for particular documents
Curtails storage and executive costs
Effortlessly secured against unauthorized entry
---
Start document archiving in 15 minutes with Nanonets. Trusted by 30k+ professionals to automate 30 million documents every year!
Try Nanonets for free or book a call with our automation expert!
---
How to set up electronic document archiving?
Document archiving is not a one-time activity; once you set a proper business process, you can automate it. Let's see how document archiving works.
Step 1: Initial assessment
Understand your current document processes. How do you handle essential and non-essential documents? Do you have a set process? Are all the documents handled at one time, or is the process ad-hoc?
Take a look into
How documents are generated, recorded, categorized, and named?
What is the procedure for the digitization of documents?
What are the requirements to delete or discard a document?
Who handles document exceptions?
Which documents are required for an audit?
You should also understand the number of documents you'll handle to get an idea.
Based on this initial assessment, you work on drafting flows for the processes.
Step 2: Identify goals and roles
After you understand the processes, try to map out the reasons for document archiving.
Do you want to reduce the operational costs of dealing with documents?
Are you doing this to adhere to data security guidelines?
Are you trying to optimize your record management?
Is the executive team doing this to improve visibility into the resources?
Based on the goals, you can prioritize them and alter document archiving processes. Understand the roles of stakeholders in the process.
Who will oversee the document archiving process?
What authorization levels will you use to limit entry to archived data?
How will you ensure employee compliance?
Step 3: Implement a retention schedule
Now, it's time to set a retention schedule. Understand the documents that need to be retained and those that don't.
You must maintain original annual financial reports as they might be required down the road. Research the federal, local, state, and industry-specific rules you must follow.
Eg Keep all IRS and tax-related documents for at least seven years.
Next, demolish all documents that do not require archiving or will never be stored permanently, such as vendor catalogs, junk mail, and duplicate copies. You can digitize them by scanning them and extracting information using OCR software.
Step 4: Digitize paper files
Digitize paper files to reduce costs, save space and improve document organization.
For enhanced searchability, you can use OCR software and a document scanner, like Nanonets, to sort, organize, label, and index documents.
Step 5: Choose a storage
For digital storage, you need to select from tape, disk, and cloud storage. Each has benefits and disadvantages associated with long-term security, integrity, and ease of entry by document management software.
Step 6: Automate with document workflows
Once all the processes and all variables are mapped out, it's time to roll out the process.
You can use document management software like Nanonets to automate the entire process using no-code workflows. It also has cloud or on-premise storage options to store your documents automatically. See how it works.
Step 7: Monitor & optimize
No process is perfect at first. After implementing the document workflows, take feedback from the stakeholders on improving the process.
---
When to use document archiving?
Your company needs to focus on document archiving if:
Your company deals with a lot of paperwork regularly
You might require access to old documents in the future
Audits are common for companies similar to you
You need to store documents as a part of compliance and regulatory requirements
If these factors are relevant to your company, you might need to archive your documents.
---
Slash document archiving time from days to minutes with Nanonets. Reduce costs & time. Interested to know how it works?
Start your free trial or schedule a call with us.
---
How to automate document archiving?
You can automate document archiving with Nanonets in simple steps.
To do so, create a free account on Nanonets or login into your account.
Step 1: You need to set up document collection. The documents can be automatically uploaded to the platform using data upload options.
Step 2: Now, we need to classify documents. The Nanonets platform identifies the document type automatically with the document classifier model.

Step 3: In the next step, you can extract data from documents and use the data to do activities like data matching, document approvals, data wrangling, data enhancement, database matching, renaming PDF files, and more with workflow automation.
Step 4: Now, after processing the documents, it's time to save them documents. You can export the document to the cloud storage of your choice or save it on the Nanonets database.
Document Archiving with Nanonets
Nanonets is an intelligent document management software with in-built OCR software that can help you convert all your paper documents into a digital searchable format. Nanonets is easy to use with a no-code drag-and-drop workflow builder that can automate any manual document process.
Need help? Our team is here to help you set it all up!
Head over to Nanonets and try doing it yourself now. Or ask our team to do it for you!
Nanonets is used by 30,000+ happy professionals to automate their document processes every year. Here's a snapshot of Nanonets' performance
Here's what our customers say about us.
Suppose you have a complex document archiving process. In that case, our talented team can help you simplify and automate the entire process so that it is efficient and works according to your requirements. Want to share your requirements with us? Set up a call or send us an email.
---
Why should you use it?
There are many benefits of using electronic document archiving:
Save Space: Digital document archiving can save space & costs by freeing up area and reducing operational costs.
Efficient Document Management: With electronic document archiving, you can organize, classify and store all your documents in one centralized location. This makes it easy to manage documents.
Enhance document security: You can limit fraudulent access and improve document security by storing documents in secure cloud storage.
Easy to search documents: DMS software turns documents into a searchable database, which means you can search documents using keywords from documents.
Make you compliant: Certain industries need to implement document archiving to be compliant.
---
Start document archiving with Nanonets.
Trusted by 30,000+ users from 500+ enterprises to automate 30 Million+ documents!
Rated 4.9 on G2. Give it a try!
---
Document archiving use cases
Document archiving is helpful for almost all kinds of businesses. Let's look at some real-life applications of document archiving in different industries.
Financial Services companies need to ensure all their documents are ready for audit. This is where document archiving helps them maintain all the logs of customers, money exchange receipts, and other legal documents when required. Read how you can automate it with financial automation.
Retail firms have to save all their customer, vendor, and supplier information in case of any discrepancies in the future. Read more about retail automation.
Law firms & legal departments need to store all case-related contracts, documents, and faxes as PDFs. They need to find documents and quotations using intelligent search and tags rapidly. That's where document archiving comes in handy.
Public services deal with a lot of information day in and day out. Not everything is relevant now, but they must store all the information that needs to be readily available later by clicking a button.
Enterprises can optimize their document management with efficient document archiving. By converting their paper documents into a searchable library, employees can reduce time spent searching for documents & digitization can improve data visibility too.
---
Automate document archiving with Nanonets. Extract data from invoices, identity cards, or any paper on autopilot!
---
Document Archiving vs File Backup
Document archiving is taking a file backup, right? Well, it is a bit different.
The document archiving process is for passive documents, whereas backups are used for active files in day-to-day systems.
The objective of a document archive is to retain the original documents in case they are required for several reasons in the future. In contrast, the goal of a file backup is to retain a copy of active files in case the actual files are damaged or lost, ensuring operational continuity.
Let's look at more differences between document archiving and file backup.
---
Supercharge your document archiving with Nanonets.
Optimize all your business processes that involve documents with Nanonets. Never lose track of a document, keep all your audit logs ready and reduce document fraud at a fraction on cost.
We have helped many organizations like Toyota, P&G, and EY, digitize their manual processes with no-code workflows, which has resulted in cost & time savings.
Schedule a 10-min short call where our automation experts will see your current document processes & guide you on how to digitize your manual processes easily.
Get a free product tour or try it yourself.
---
8 February 2023: This blog was originally published in June 2022 and was updated ion 8 February 2023 with updated content.
Read more about document management:
---
FAQ
Productive document management: Indexed, digitized documents can be exported to a system and automatically stocked in digital libraries, where their usage can be documented, tracked, and managed.
Simple re-use of text: When a printed subject is restored into editable text, it can be amended and re-used in Microsoft Excel or Word, saving time generally spent re-creating and re-typing documents.
Searchability: Documents, including keywords in the metadata or text, can be detected by electronic search networks and indicated within seconds.
Simple access: Digital documents can be retrieved from the main repository at any time and rapidly distributed via email, eliminating the need to make printed copies.
What is document archiving software?
Document archiving software converts documents into digital records that can be archived, easily accessed, and efficiently managed, helping your institution save on storage expenses, enhance employee productivity, and speed up business procedures.
Adequate for long-term archiving, the converted lists are small with elevated visual quality. They can be read on various appliances, easily accessed from isolated locations, and centrally archived in electronic archives, digital libraries, or document management networks. Any corporation can speed up internal procedures and boost efficiency by delivering easy access to digitally stored copies with defined entry rights.
---
Book a call where our automation experts will look at your current document processes & show you how to optimize your archiving processes.
---